by Afreen Baig
This is not an example of unity, it's a sugarcoated attempt to undermine the OIC.
Prime Minister Mahathir Mohamad has hosted the "KL Summit 2019" in Kuala Lumpur on December 18-21.
Dr. Mahathir was on record saying, that this mini-Islamic conference could turn into a much grander initiative down the road—suggesting a potential challenge to the OIC.
Later clarifying apologetically, Dr Mahathir said the intention is "not" to take over the role of the OIC, and he took the opportunity to explain this to Saudi King Salman bin Abdulaziz during a video conference.
"We are too small. I explained to him that we are too small to do that."
"He (Saudi King) is of the opinion that such matters should not be discussed only among two or three nations. (He says) there should be an OIC meeting. I agreed with him," said Dr Mahathir.
People need to understand that this unilateral decision by Malaysia, Iran, Turkey and Qatar—the Muslim Brotherhood aka Ikhwani and radical Shitte alliance—of setting up their 1.5 foot tall summit in defiance of the 56 member OIC will lead to all factions of Muslims setting up their ideologically motivated organizations.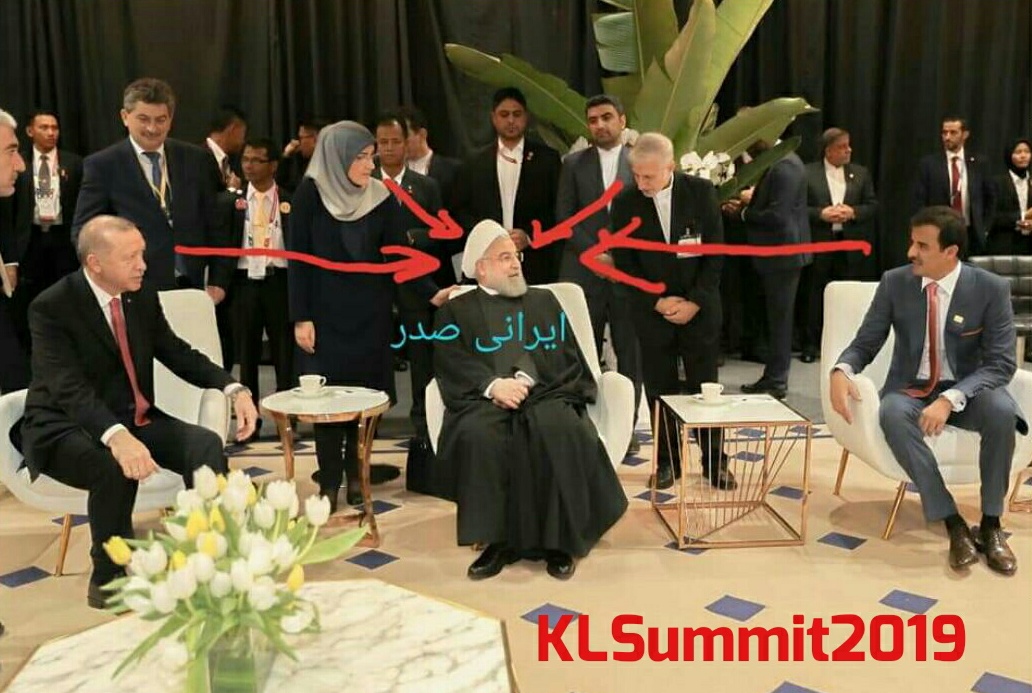 This is not an example of unity, it's a sugarcoated attempt to undermine the OIC. Can these countries fund their platform the way GCC funds OIC? No. Do they claim to lay seige to Israel, Myanmmar and Uigher? No. Contrary, they have diplomatic interests and trade pacts with these countries.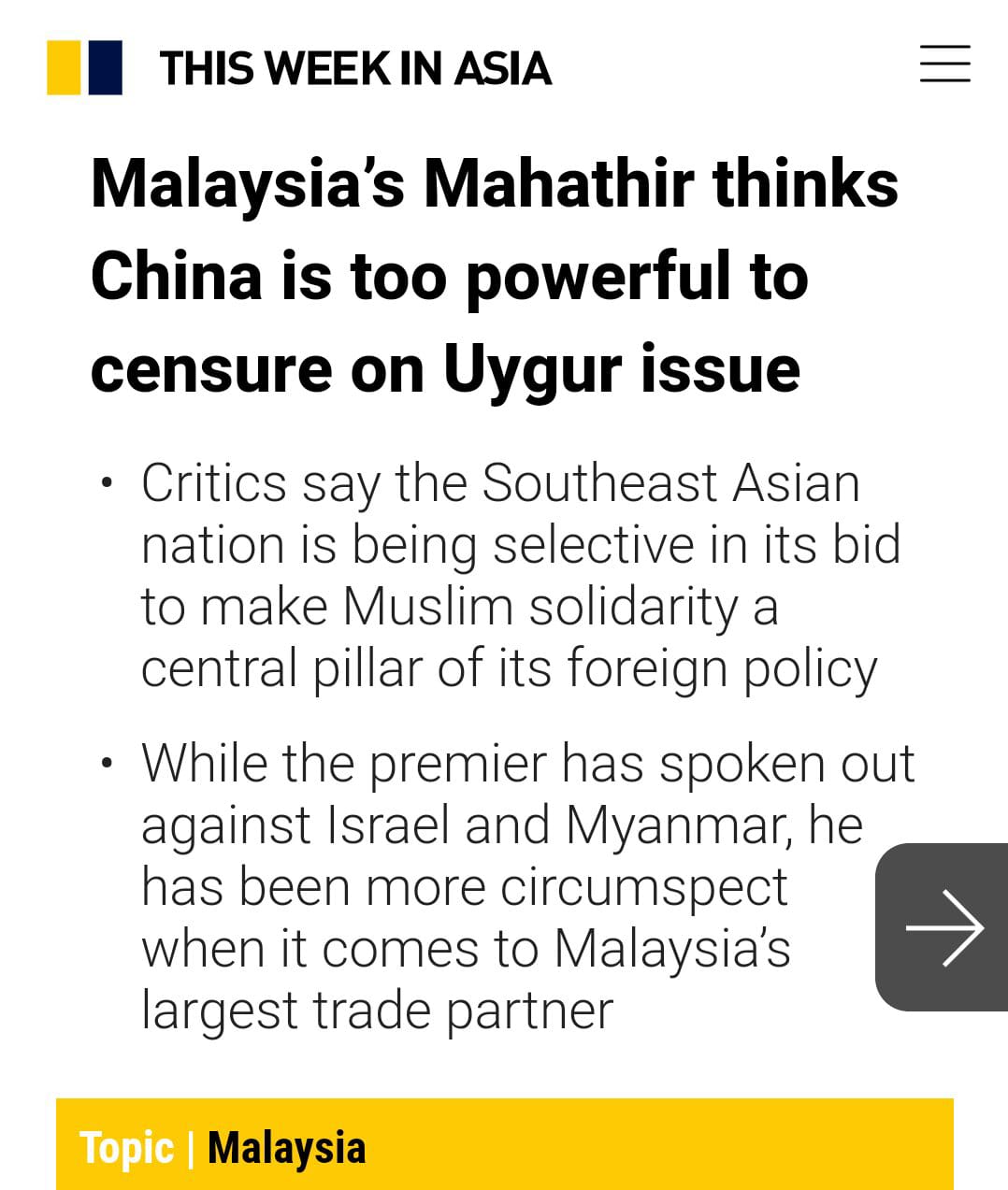 This Ikhwani alliance intents to promote the extremist Muslim Brotherhood revolutionary ideologies and agenda under the guise of "Ummah issues". They ignite, fund and arm popular uprisings and militias, aspiring to overthrow legitimate brotherly Muslim governments, never directly challenging Israel.
Nescient and mawkish Pakistani need to evaluate the national interest, over their uninformed sentiments.
For those who believed Erdogan's lies, for your information, 200,000 Turkish labour work in Saudi Arabia and if we wanted to damage the Turkish economy we would have sent them back to increase their current 14% unemployment rate, but this is not how we deal with other countries.

— بن هباس ?? (@5a1di) December 20, 2019
Four million Pakistani work in GCC, out of which two million work in Saudi Arabia.
How many live in Iran? 12,000 only. How many live in Turkey? 10,000. How many live in Malaysia? 100,000.
With GCC our trade is $20 billion, and huge GCC foreign investments flowing in.
But, Pakistan trade with Iran is less than $1bn. How much bilateral trade with Turkey? $800 million.
Around 67% of our foreign remittances come from GCC countries. How much from Iran? Not even 1%. How much from Turkey? Not even 1%.
Saudi Arabia has done gracious favours upon favours on this nation.
During 1943 Bengal famine, the Saudi leadership responded positively to Mohammed Ali Jinnah's appeal for humanitarian assistance. King Abdul Aziz sent the first foreign aid of £10,000 to help the people in Bengal.
In 1965, Indo-Pak war, Saudi Arabia gave Pakistan $9 million for the losses.
In 1980s, for Afghan refugees in Pakistan, Saudi Arabia donated over $35 million.
Saudi Arabia bailed us out after Nuclear blasts. Saudis provided 50,000 barrels per day of free oil to help the Pakistanis cope with the economic sanctions. Means $500 million per year for five years.
By giving the largest donation in 2005 of $10 million in immediate response, $187 million in reconstruction, and $168 million in nationwide fundraising. The Saudi Development Fund also extended $262.5 million in concessional loans to finance development projects. It also have 4000 pre fabricated houses.
In 2010 floods, Saudi Royal Family donated $20 million on first day. Saudi Arabia as country donated $105 million, and Saudi public separately raised $19 million.
In 2014, Saudi bestowed $1.5 billion to bail-out our falling foreign reserves.
Why did Bhutto name Faisalabad after King Faisal? King Faisal was an investor and funded Pakistan's nuclear program, a dream unimagineable and unaffordable by this 3rd world poor corrupt country!
Even recently, Saudi Arabia promised the current govt of PTI $6 billion and $3 billion deferred oil payment, and UAE a $6.2 billion support package.
Saudi Arabia signed $20 billion in deals with Pakistan.
Pakistan's last moment decision to re-evaluate participation of KLSummit is nothing but great diplomatic failure on behalf of Pakistani Foreign Ministry, causing huge embarrassment to PM Imran Khan and Pakistan. Foreign Ministry should have wisely advised, guided and prudently devised a strategic decision based on historical perspectives and diplomatic relations between these countries.
Royal Embassy of Saudi Arabia in Islamabad contradicted reports that Saudi Govt pressurised and threatened Pakistan not to participate in Kuala Lumpur summit.Embassy affirms that relations between Pakistan and Saudi Arabia are superior to the language of threats we are brothers. pic.twitter.com/jenRKVqNv4

— Hamid Mir (@HamidMirPAK) December 21, 2019
Nevertheless, if a certain lobby within Pakistan wishes to shift to this treacherous Ikhwani alliance of – Turkey, Iran, Qatar and Malaysia – ungratefully shunning the favors of the fatherly Saudi Arabia.
It then becomes an equal obligation upon that lobby to shift/relocate their 40 Lakh countrymen from Saudi Arabia and UAE, to these Ikhwani and Shitte countries i.e Turkey, Iran, Qatar and Malaysia.
Fair enough? Until then, its vileness to trash-talk about our benefactors.
Afreen Baig is a regular writer on contemporary issues of Middle-East and the Arab World. She writes for the Milli Chronicle. She tweets under @afreenb179 and she can be followed on Facebook.
Disclaimer: Views expressed by writers in this section are their own and do not reflect Milli Chronicle's point-of-view.