Jeddah – Saudi slain journalist Jamal Khashoggi's absentia funeral prayers will be held in Prophet's Mosque in Madina and Grand mosque of Makkah after Friday prayers.
Salah Khashoggi, son of Jamal Khashoggi, tweeted on Thursday about the absentia funeral prayers to be held, after Saudi public prosecution called for death penalty for five Saudis involved in his murder.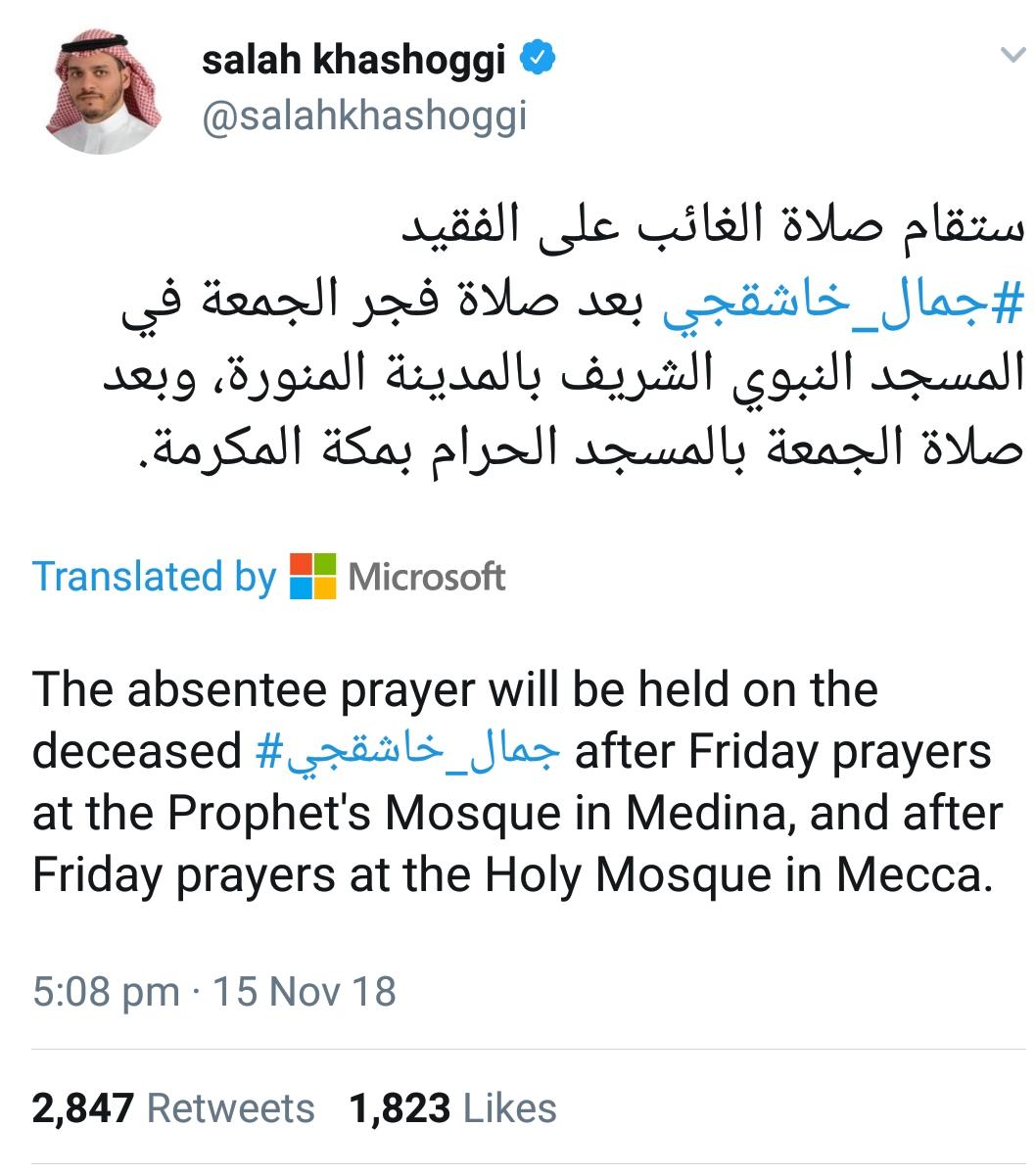 In an interview to CNN, the Khashoggi sons expressed their desire to bury their father's body in Baqi cemetery in Madinah where majority of their deceased family members are buried, however his body could not be found.
Jamal Khashoggi went missing from Saudi Consulate in Istanbul on 2 October 2018. Official investigations were started both by Turkish and Saudi authorities, while a full-blown media campaign was directed towards maligning Saudi Arabia.
However, Saudi Arabia's swift and prompt investigations, revealed on Thursday, have done justice to the bereaved Khashoggi family.