by Khaled Hamoud Alshareef
The Muslim Brotherhood association with the Qatari regime helped accelerate the MB plans, thanks to the limitless funds by Qatar.
The 9/11 attacks of September 2001 were not a single secluded event, the attacks tie into past and present events, and the players who believe in the extremist Islamist ideology of the Muslim Brotherhood and Sayed Qutb.
Among the strongest believers in the teachings of the Muslim Brotherhood was the Iranian Supreme leader Imam AlKhomeini.
The image below shows the love and cooperation between Sayed Qutb and Mahabati Nawab Safawi who was one of the most important players in the Khomeinist revolution.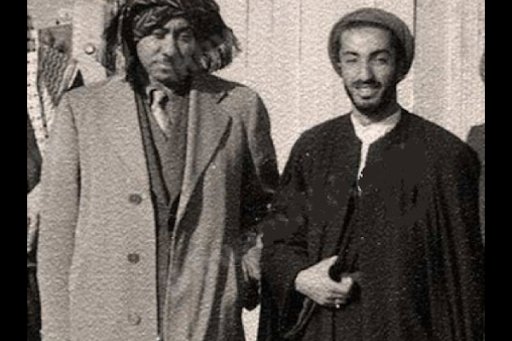 Now you can see that the Sufi Muslim Brotherhood and the Shiite Iranian regime were never enemies, in fact they were best of friends, unlike how they are shown to be in the main stream media.
The Pan Arab Baathism, PLO, Mufti Husayni's Arab Nazis and Socialist all are linked to the Muslim Brotherhood in very complex ways and relationships of power structures that are built on hate and ideas of racial, religious and sectarian supremacy.
By early 1999, Al-Qaeda was already a potent adversary of the United States, but since the early 90s both Saudi Arabia and Egypt who are America's allies in the Middle East were the main targets of this terrorist group in the Middle East.
Osama Bin Laden and his chief of operations, Abu Hafs al Masri, also known as Mohammed Atef, occupied undisputed leadership positions atop Qaeda's organizational structure.
Within this structure, Qaeda's worldwide terrorist operations relied heavily on the ideas and work of enterprising and strong-willed field commanders who enjoyed considerable autonomy.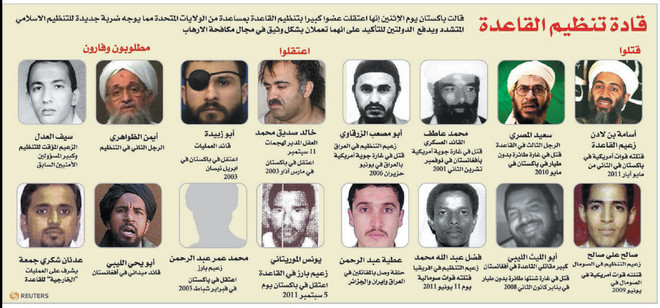 To understand how the organization worked and to introduce the origins of the 9/11 plot, I briefly examined three of these subordinate commanders: Khalid Sheikh Mohammed (KSM) 9/11, Riduan Isamuddin (better known as Hambali) Bali bombing, and Abd al Rahim al Nashiri USS Cole.
We will focus on Khalid Sheikh Mohammed, the so-called chief leader of the "planes operations". Khalid Sheikh Mohammed, no one exemplifies the model of the terrorist fanatic leader more clearly than Khalid Sheikh Mohammed. The principal architect of the 9/11 attacks.
KSM followed a rather tortuous path to his eventual membership in Al-Qaeda. KSM a highly educated and equally comfortable in a government office job in Qatar and a terrorist asset to the Qatari regime at the time.
KSM applied his sick and twisted imagination, technical aptitude, and administrative skills to hatching and planning an extraordinary array of terrorist schemes.
These ideas included conventional car bombing, political assassinations, aircraft bombing, hijacking, reservoir poisoning, smuggling Al-Qaeda key members into other countries using Qatari passports and, ultimately, the use of aircraft as missiles guided by suicide soldiers.
Like his nephew Ramzi Yousef (three years KSM's junior), KSM grew up in Kuwait but traces his ethnic lineage to the Baluchistan region straddling Iran and Pakistan. Raised in a religious family, KSM joined the Muslim Brotherhood at age 16.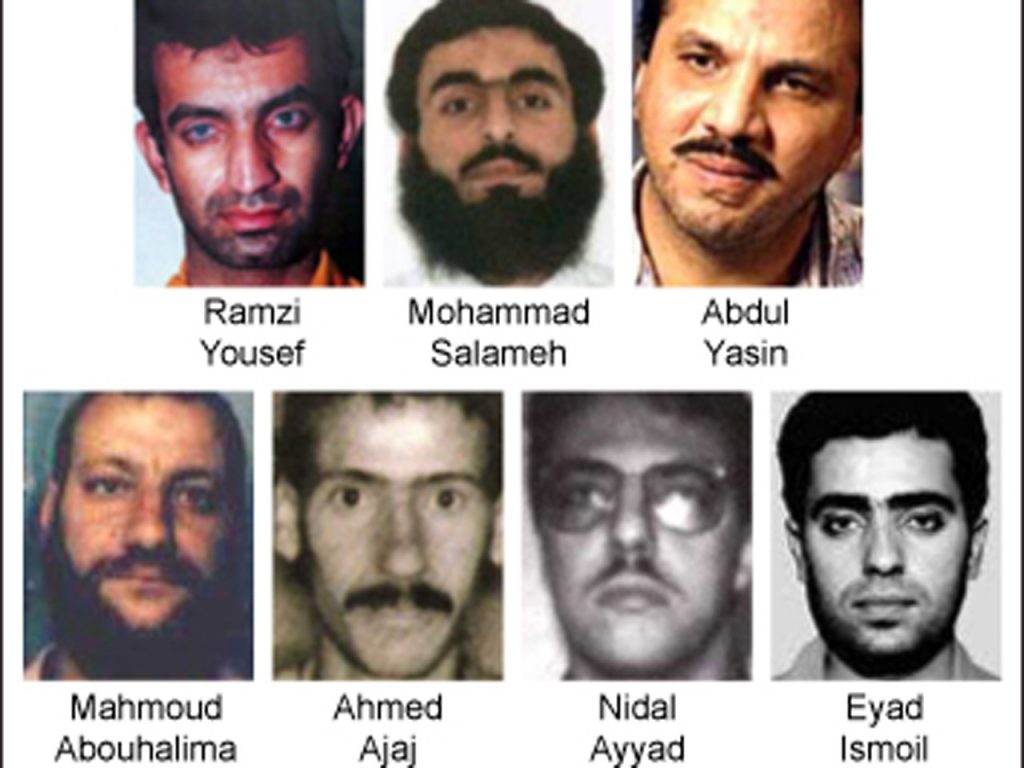 KSM and Ramzi both became enamored of violent jihadist ideology at youth camps in the Kuwaiti desert organized by the Muslim Brotherhood of Kuwait in the early 80s.
KSM left Kuwait to enroll at Chowan College, a small Baptist school in Murfreesboro, North Carolina. After a semester at Chowan, KSM transferred to North Carolina Agricultural and Technical State University in Greensboro, which he attended with Yousef's brother.
KSM earned a degree in mechanical engineering in December 1986. Although he apparently did not attract attention for extreme Islamist beliefs or activities while in the United States. KSM plunged into the anti-Soviet Afghan Jihad soon after graduating from college.
Visiting Pakistan for the first time in early 1987, he traveled to Peshawar, where his brother Zahid introduced him to the famous Afghan Mujahid Abdul Rasul Sayyaf, head of the Hizbul-Ittihad El-Islami (Islamic Union Party).
The Hamas Connection—Sayyaf became KSM's mentor and provided KSM with military training at Sayyaf's Sada camp. KSM claims he then fought the Soviets and remained at the front for three months before being summoned to perform administrative duties for Abdullah Azzam.
KSM then took a job working for an electronics firm that catered to the communications needs of Afghan groups, where he learned about drills used to excavate caves in Afghanistan.
Between 1988 and 1992, KSM helped run a non-governmental organization (NGO) in Peshawar and Jalalabad, sponsored by Sayyaf. He was finally in, as a man the Islamists can trust and invest in his ambitious and successful business practices.
NGO's play a significant role in the financing and logistics support for terrorist organizations. NGO's is a tool in the arsenal of terrorism that yet to be successfully controlled by world governments fighting terrorism because of how complex they tend to be.
The NGO, KSM worked for was designed to aid young Afghan mujahideen. In 1992, KSM spent some time fighting alongside the mujahideen in Bosnia and supporting that effort with financial donations. After returning briefly to Pakistan, he moved his family to Qatar.
The rise of the new terrorist dynamic, Qatar, Iran and Muslim Brotherhood Europe setup for the domain of the Middle East and the world
KSM finally found his calling and moved to Qatar at the suggestion of his good friend the former minister of Islamic affairs of Qatar, Sheikh Abdallah bin Khalid bin Hamad al Thani who saw the huge potential of KSM as a power piece to further expand the Qatari influence.
KSM took a position in Qatar as project engineer with the Qatari Ministry of Electricity and Water, in what was a clear cover job for KSM. KSM engaged in extensive international travel during his tenure at the ministry much of it in furtherance of terrorist activity.
KSM used his position to expand the Qatari network of "NGO's" and would hold his position there until early 1996, when he fled to Pakistan with the aid of the Qatari government to avoid capture by U.S. authorities.
After Hamad Bin Khalifa assumed role in Qatar a huge spike in terrorism around the Middle East and the world spiked, the Muslim Brotherhood association with the Qatari regime helped accelerate the MB plans, thanks to the limitless funds by Qatar.
The first attack on American soil was carried by the Palestinian 69-year-old Palestinian immigrant Ali Hassan Abu Kamal opened fire on the observation deck of the Empire State Building killing a Danish musician and injuring six other people before committing suicide.
The Mostar attack that was carried out by Al-Qaeda, and targeted Croatian civilians and policemen as retribution against the Croatian Defence Council (HVO), which had fought Muslim forces for control of the city during the Bosnian War.
In Deir el-Bahari, Egypt, six Islamist gunmen from the MB military arm Gamaat Alislam Iya massacred 58 foreign tourists and four Egyptians at the Temple of Hatshepsut.
Uyghyr separatists bombed three buses in Ürümqi, killing nine people, including three children, and injuring 74. Another bomb was found at Ürümqi's main railway station but was defused.
Coimbatore bombings took place in 1998 in India. 13 bombs exploded over the course of two hours in Coimbatore, Tamil Nadu, killing 58 people. The bombs were planted by Islamic extremists Al Ummah organization and were meant to target Hindus as well as Hindu nationalist leader L.K. Advani.
Two United States Embassies in Nairobi, Kenya and Dar es Salaam, Tanzania were bombed by members of Al-Qaeda and the Egyptian Islamic Jihad an Muslim Brotherhood affiliate. 224 people were killed in the blasts (213 in Nairobi, 11 in Dar es Salaam) and over 4,000 people were wounded.
According to the Federal Security Service, the bombings utilized a mechanical mixture of Aluminium powder and Ammonia nitrate as the explosive.
Hezbollah's favorite bombing method and one of their most commonly used to carry on attacks.
The terrorists have received instruction in training centers run by Khattab and Basayev in Chechnya.
1999 Tashkent bombings: Six car bombs targeting government buildings and Uzbek president Islam Karimov exploded over the course of an hour and a half.
1999 Jessore bombings: Islamist group Harkat-ul-Jihad al-Islami used two time bombs to attack Bangladesh Udichi Shilpigoshthi, killing 10 people and injuring another 150.
The paradigm shift in terrorism, the Muslim Brotherhood worldwide efforts are aligned: The target is America
In December 1999–January 2000. Hambali accommodated KSM's requests to help several veterans whom KSM had just finished training in Karachi Pakistan.
They included Tawfiq bin Attash, also known as Khallad a handler who organize, recruit and carry on directive and administrative roles for Al-Qaeda attacks, he later would help bomb the USS Cole, and the future 9/11 hijackers Nawaf al Hazmi and Khalid al Mihdhar.
A three-day-long meeting was held in the hotel room of Yazid Sufaat, a former Malaysian Army captain and businessman, in a hotel in Kuala Lumpur.
The summit's purpose was to plan future attacks, which included the October 2000 bombing of the USS Cole and the 11 September 2001 attack plot. The attendance consisted of Arab veterans of the Soviet–Afghan War.
Among the most notable was Hambali a Pakistani senior leader of Al-Qaeda, Ramzi bin al-Shibh a Yemeni, and a "key facilitator for the September 11 attacks", Nawaf al-Hazmi a Saudi fighter, Khalid al-Mihdhar a Yemeni-Saudi fighter, and Tawfiq bin Attash a handler for Al-Qaeda.
Before the meeting, the United States intercepted a telephone call to Yemen by al-Mihdhar concerning arrangements for the trip. Osama bin Laden had called that number dozens of times.
On request of the CIA, the Malaysian authorities videotaped the meeting, but no sound recordings were made. Are you frigging kidding me?
The men were also photographed when they came out of the meeting. American investigators did not identify these men until much later. That Bin al-Shibh attended the meeting, and it was discovered by the investigators by looking into his credit card records.
Sufaat was later arrested, but he denied that he knew any of the men and said that Hambali had arranged the meeting.
Do look at the facts, the planner of the 911 attack was a Pakistani with ties to Qatar KSM, the facilitators were Yemanis Attash and AlShibah, and the recruiting was done by a German Syrian Mohammed Haydar Zammar who was part of the Hamburg cell.
The German Connection
On November 1, 1998, future-hijackers Mohamed Atta an Egyptian member of Al-Qaeda and the leader of the hijackers, Marwan al-Shehhi an Emarati hijacker-pilot of United Airlines Flight 175, and Ramzi bin al-Shibh a Yemeni facilitator for AlQaeda moved into an apartment together on Marienstraße.
Here they formed the secretive Hamburg cell, which also included other participants in the 9/11 plot including Mohammed Haydar Zammar who recruited the hijackers.
They met together three or four times a week to discuss their strategy and the anti-American and anti-Israeli views that enabled them to recruit foot soldiers.
The 9/11 Commission Report notes in Chapter 5 that, "According to Bin al-Shibh now in U.S. custody, a chance meeting on a train in Germany caused the group to travel to Afghanistan instead. An individual named Khalid al Masri (or Khalid al-Masri) approached bin al-Shibh and Shehhi (because they were Arabs with beards, bin al-Shibh thinks) and struck up a conversation about jihad in Chechnya.
"When they later called Masri and expressed well in going to Chechnya, he told them to contact Abu Musab in Duisburg. Abu Musab turned out to be Mohamedou Ould Slahi, a significant Al-Qaeda operative who, even then, was well known to U.S. and German intelligence, though neither government apparently knew he was operating in Germany in late 1999".
For me, that's the load of non-sense as the sequence of events shows it was planned. Moreover, it makes no sense since Abu Musab is a key player and leading figure of Al-Qaeda who is well recognized since the med 80s, he was also on the most wanted lists of Saudi, Egyptian and American intelligence agencies at the time.
9/11 Hijackers and the Recruiter
Zammar's family moved to Germany when he was 10, and he first tried to participate in armed conflict in 1982, far earlier than has previously been reported.
He traveled to Jordan in an attempt to enter Syria to join the armed wing of the Muslim Brotherhood, the Fighting Vanguard, which was engaged in an earlier uprising against the ruling Assad family.
He was turned back by the Jordanian authorities, but on the trip he met a man who would play a big role in his future: Mohammed al-Bahaiya, known as Abu Khaled al-Suri, who would later become a key figure in the current Syrian war.
Over the next decade, Zammar moved through the militant-Islamist circuit, traveling regularly to Afghanistan, volunteering for a stint with al-Qaeda-affiliated militants in the war in Bosnia and visiting London where he befriended the Jordanian Palestinian preacher Abu Qatada, a prominent figure long suspected by the United States of having links to Al-Qaeda.
Meanwhile, Zammar was developing a circle of followers at Hamburg's al-Quds mosque, which had become a magnet for young Muslims in the city and eventually the hub of radicalization of young men and recruiting them as cannon fodder in the service of the Muslim Brotherhood.
Zammar says he failed to qualify as an imam or preacher at the mosque because he was unable to memorize the Koran, but he held regular gatherings with small groups of the men who went there to pray, seeking to convince them that they had a duty to wage jihad on behalf of Muslims worldwide and to travel to Afghanistan for military training.
The first member of the Hamburg cell, he remembers meeting Ramzi Binalshibh a known facilitator that outrank Zammar. Next he met Mohamed Atta, the hijackers' ringleader, who piloted the first of the two planes that struck the World Trade Center towers.
Zammar recalls Atta as a "good guy" with "high moral standards". Then came the others: Marwan al-Shehhi, a citizen of the United Arab Emirates who steered the plane that struck the second tower. Ziad Samir Jarrah, the Lebanese who piloted the plane that crashed in a Pennsylvania field after passengers overpowered the hijackers, and four others from the group whom Zammar also persuaded to travel to Afghanistan.
Zammar says, "It was not easy. It took time. They were studying at the university", he said. "I was telling them, for example, someone is going to attack you, your honor, your property, while you cannot even use a pistol. There is no country in the world that does not have an army to defend itself, while we Muslims do not".
Notice his words are that aligned with the creed of the Muslim Brotherhood. Zammar claims he didn't know, obviously he is lying.
The hijackers arrival to the United States and the attacks of 9/11 zero hour
The first hijackers to arrive in the United States were Khalid al-Mihdhar and Nawaf al-Hazmi, who settled in San Diego County, California, in January 2000.
They were followed by three hijacker-pilots, Mohamed Atta, Marwan al-Shehhi, and Ziad Jarrah in mid-2000 to undertake flight training in South Florida.
The fourth hijacker-pilot, Hani Hanjour, arrived in San Diego in December 2000. The rest of the "muscle hijackers" arrived in early- and mid-2001. Khalid al-Mihdhar and Nawaf al-Hazmi were both experienced and respected jihadists in the eyes of al-Qaeda leader Osama bin Laden.
As for the pilots who would go on to participate in the attacks, three of them were original members of the Hamburg cell (Mohamed Atta, Marwan al-Shehhi and Ziad Jarrah).
Following their training at Al-Qaeda training camps in Afghanistan, they were chosen by Bin Laden and al-Qaeda's military wing due to their extensive knowledge of western culture and language skills, increasing the mission's operational security and its chances for success.
The fourth intended pilot, Ramzi bin al-Shibh, a member of the Hamburg cell, was also chosen to participate in the attacks yet was unable to obtain a visa for entry into the United States. He was later replaced by Hani Hanjour, a Saudi national.
Mihdhar and Hazmi were also potential pilot hijackers, but did not do well in their initial pilot lessons in San Diego. Both were kept on as "muscle" hijackers, who would help overpower the passengers and crew and allow the pilot hijackers to take control of the flights.
In addition to Mihdhar and Hazmi, thirteen other muscle hijackers were selected in late 2000 or early 2001. All were from Saudi Arabia, with the exception of Fayez Banihammad, who was from the United Arab Emirates.
The Root of all Evil
Please watch this video for the conclusion of what all I said. The root of all evil are Iran and Qatar.
It's very evident and quite obvious that, a Muslim Brotherhood or popularly known as Ikhwanul-Muslimeen in the Arab world was the back-bone in terms of ideological upbringing and the armed-support of the terrorists and terrorist organizations. The international communities have to wake up to this reality and collectively defeat this ideology in order to defeat modern terrorism.
Khaled Homoud Alshareef holds PhD in Business and he earned Masters in Philosophy. He often writes about Islamism, Islamist factions and modern Terrorism. He tweets under @0khalodi0.