Patna – A video surfaced on internet on Wednesday about a girl from Jogiya Maran village under Rajauli police station of Nawada – Bihar, alleged for eloping with a boy of different faith. Villagers tied her to a tree and thrashed her mercilessly.
According to local media, the girl eloped from her village on 30th September. Later her family searched her badly in the neighboring villages and found her with her lover belonging to different faith.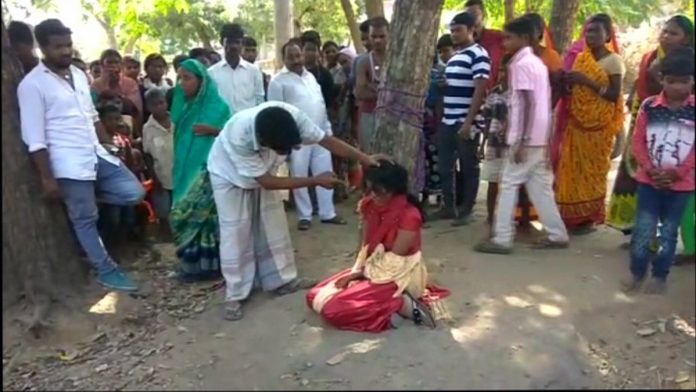 The video shows her being tied to a tree while villagers including women and children assemble to be passive spectators.
Another video shows her in a seated position yet tied to the tree, while a man in a white shirt and lungi pulls her by hair. Later, another man pops up and starts dragging her by hair and screaming "Stay Alert".
A  Panchayat was assembled and they decreed the girl had to be 'punished' for bringing 'dishonor' to her family.
Rajauli Police have registered the case and arrested all accused involved in the crime.