Egypt – The Islamic and Endowments ministry of Egypt reinstated the popular Salafist preacher Sheikh Saeed Raslan on Thursday to continue his teachings and lectures.
According to the Timesheadlines report, the 63-years old preacher was barred from preaching last Friday for violating Ministry's instructions on Friday sermons.
However, Ministry officially announced to reinstate the preacher's position through their official website.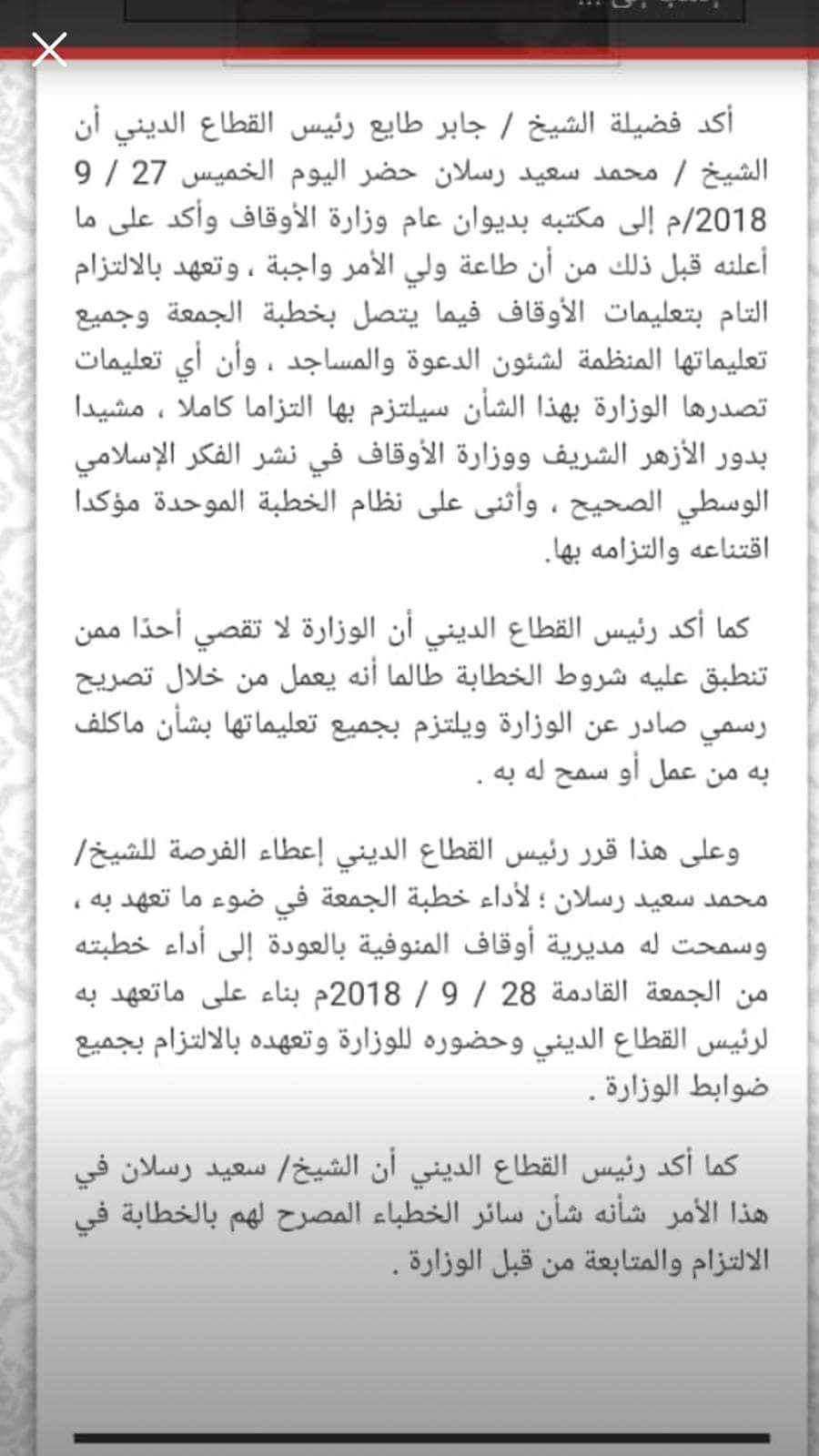 Raslan is known for his strong anti-Muslim Brotherhood stance.
He is also known for opposing revolutions and rebelling against Muslim Governments and Rulers.
Despite his stance the number of attendees in his mosque has quadrupled to over 4000 since the overthrow of Hosni Mubarak and has gained thousands of student's from countries all over the world, such as the USA, Japan, France, Spain, England, Kazakhstan, Russia, among other countries.