A news that is going viral on social media states—"Saudi Arabia allows supermodels to do raunchy photoshoot in Madina", obviously, such headlines are intended to invoke the emotions of the Muslims around the world against the Kingdom that it is no more venerating the Prophet's holy city of Madina, though the photoshoot was done too far away from the Prophet's city.
Did the photoshoot happen in Madina?
A number of brotherhood news agencies like Middle East Monitor and others have highlighted the word "Madina" in the headlines. However, the official Saudi news agency Arab News has reported where and what exactly took place.
According to its report published on 6th July, the Lebanese designer Eli Mizrahi had his latest photoshoot in January 2020 for his campaign in the Saudi Arabia's first UNESCO World Heritage site—Al Ula, which is an ancient city that lies within the Governorate of Ula or Muhafazat Al-Ula in Arabic.
The report vividly mentions that the Lebanese designer came to Saudi Arabia in December 2019, and he was fascinated by the hertitage site, so he decided to have his photoshoot in Al Ula.
No where, did the designer mention in his Insta posts that he did the photoshoot in the city of Madina.
Why the designer chose Al Ula?
Al Ula is around 300 Kms from Prophet's city of Madina, and the Saudi tourism industry is promoting it as a best tourism spot for the world to come and experience the breathtaking scenic views.
A place called Hegan also known as Madain Salih in Al Ula, was built more than 2000-years ago by the Nabataeans. The city is best known for more than 100 monumental tombs which were carved from the rock formations in which the Nabataean elites were laid to rest.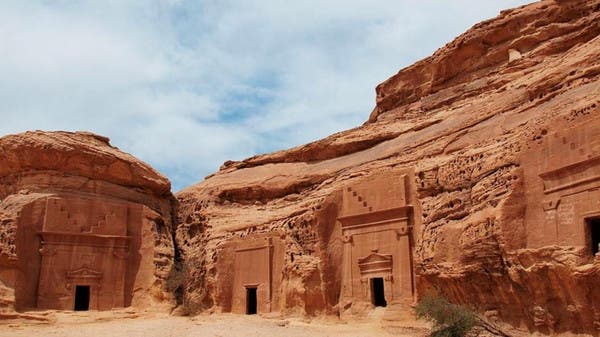 To promote the tourism and attract more tourists, Kingdom of Saudi Arabia is training more than 200 Saudi male and female students in the fields of farming, water technology, and hospitality. They are given training in new languages as well.
It's quite obvious that the heritage site which has attracted thousands of tourists in the past few years, has attracted Mizrahi too, to have his latest collection to be shot there.
In fact, he expressed in an interview about his personal choice for the campaign that—"I didn't have a million bucks for this campaign. But you never know until you try. I had my little army of supporters; Carine Roitfeld was on board, and I convinced the talent that they would look back on this moment — 24 hours in AlUla — as something special. Kate Moss not only came, but she was the first one on set at 5 a.m. and the last to leave."
It's obvious that the designer though he didn't have a million bucks, managed the funds through his fans and supporters—all at the cost of the scenic beauty of Al Ula. He indeed convinced the supermodels for the photoshoot that they would relish the moments spent in the ancient city.
Should Muslims be really bothered by the photoshoot?
Muslims regard Prophet's city of Madina as a holy place, and they get disturbed and concerned to see such raunchy campaigns in Islam's second holy city.
But why would something bother them which is happening somewhere in Al Ula—a place which has no relation to the Islam's second holy city?
In fact, once Prophet Mohammed with his companions was travelling to Tabuk, he happened to drop by Hegra, and he left the place immediately. He never lived or rested there.
The place cannot be considered as "holy", because it's a regular tourism place which is known for its rich history, scenic beauty and archaeological observations.
Conclusion
Those who run the propaganda are very clever. Their language and alignment changes from audience to audience. For conservative audience, they have their own tools, and for liberal audience, they have their own tools.
People should free themselves from falling into any type of political messaging, and it should be understood that it's as clear as a day that the site is famous for tourism, and it's open for everyone to visit and relish the moments.