Japan launches Mobile-Mosques to help Muslims pray during Olympics-2020
Tokya — Japan has introduced mobile-mosques for the Muslim residents and tourists attending Olympics 2020. The decision has come from Japanese Tourism Ministry to respect the religious commitment of resident and tourist Muslims.
The mobile-mosque was demonstrated by a Japanese firm Yasu Project Co.Ltd in front of Toyota Stadium in Toyota city. Engineers showcased the interior and exterior of the mosque while showing Muslim men praying inside the mobile-mosque.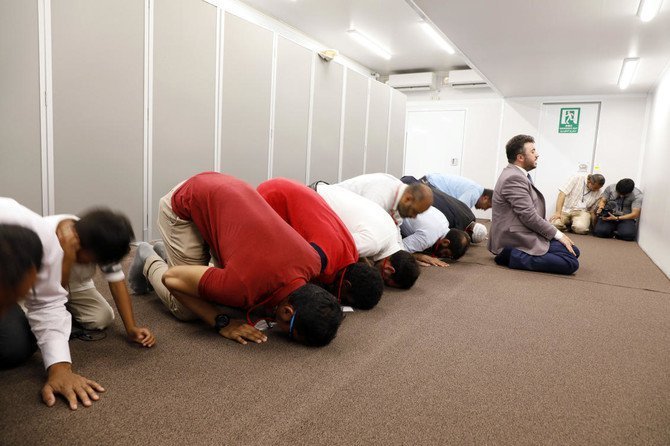 Yasuharu Inoue, CEO of Yasu Project said, "there are very few numbers of mosques in Japan for Muslim to pray, as the industry sees a lot of Muslims visiting Japan to watch the games, so they had to come up with something to make them feel ease to pray while visiting Japan."
The engineers have designed the taps and washing tubs inside the mobile-mosque in order to ease the Wudhu (ablution) as well as prayers at the same place, while Muslims don't have to bother about the ablution.
Japan will host Olympics 2020 which is scheduled in summer, and a number of 100,000 to 300,000 Muslims live in Japan, while thousands of tourist Muslims will visit Japan for the games. The gesture by Japanese Tourism Ministry to value the religious commitment of resident and tourist Muslims, has been broadly applauded.