Somalian Terrorist Ali Harbi Ali belonged to the tribe of Al-Shabab Leader
by Noor Dahri
The terrorist suspect responsible for Amess' death also belonged to the same clan, and may have been influenced by those terrorist figures from his same tribe.
It was a Friday evening when the shocking news broke out in UK media about the horrific murder of the Southend West conservative MP Sir David Amess. On October 15, Amess was visiting his constituency Belfairs Methodist Church in Leigh-on-Sea, when a man in his mid-20s, later found to be of British-born Somalian heritage, attacked him with a knife inflicting multiple stab wounds.
Police and paramedics, including Counter-Terrorism firearm units and an air ambulance, reached the scene. The paramedics later announced the MP's death and the suspect, who was waiting and voluntarily handed himself over to police, was arrested.
Police immediately transferred the suspect into a secure police station for further questioning and next day announced the attack as an Islamist-linked terrorism event, angering the entire nation as well as plunging the United Kingdom's political community into intense grief. Police found Islamist extremist-related material from his phone and began conducting a search of his properties in North London.
The slain MP was a faith-friendly person who treated every constituent equally regardless of race, colour, ethnicity, religion and language. He attended local Muslim weddings, visiting mosques and the launch of the town's first Muslim Scouts Fellowship. The entire Muslim community of the Southend condemned the devastating killing of their beloved MP, calling Amess an "upstanding friend to our Muslim community".
The Jewish community is also in grief as they not only lost a friendly MP but also a strong supporter of the Jewish community and the campaign against antisemitism. In a Parliamentary speech on Holocaust Memorial Day, he stated: "Although I myself am not a Jew but a Catholic, there is Jewish blood in each and every one of us. I would certainly have been proud to have been born a Jew, and I stand shoulder to shoulder with our local Jewish community." He was very active in his local Southend synagogues.
Sir David Amess was not only a strong supporter of the UK Jewish community but also an unconditional supporter of the state of Israel, including in its wars against the terrorist organisation Hamas. In previous years, he also served as an honourary secretary of Conservative friends of Israel.
His killing is already being tied to his efforts for the Jewish community across the country and his unconditional support for Israel. In a recent interview, Anjem Chaudry, head of the former terrorist organisation, Al-Muhajiroun, said that the MP may have been targeted due to his stance on Israel.
The assailant suspect was named as Ali Harbi Ali, a 25-year-old British-born Somalian man who was a few years ago referred to the counter terrorism prevent program, a voluntary program he ultimately left without completing. The suspect received a special appointment to attend the church to meet with the Conservative MP.
Ali stabbed Amess 17 times so that there was no chance of survival and this was his entire task: to eliminate MP completely. The UK authorities believe that the suspect was a "lone wolf" and no others were involved in this attack, but it is highly likely that Ali Harbi Ali was radicalised towards Islamist extremism via the internet.
The UK media has interviewed his father, Harbi Ali Kullane, who they describe as a communication advisor to the Prime Minister of Somalia. According to direct sources from the Somalian government, he served as a director of communication between 2015 to 2016 under PM Omar Abdi Rashid. This is also mentioned on Kullane's Twitter profile.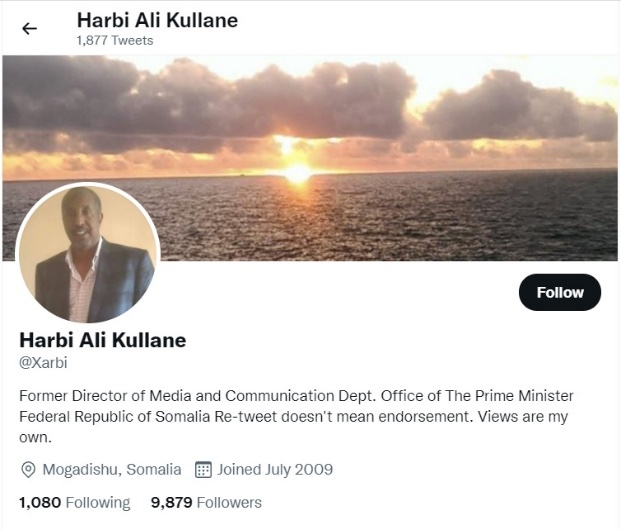 According to direct Somalian sources the terrorist suspect Ali Harbi Ali's uncle is Awale Ali Kullane, who is currently serving as the Somalian Ambassador to China.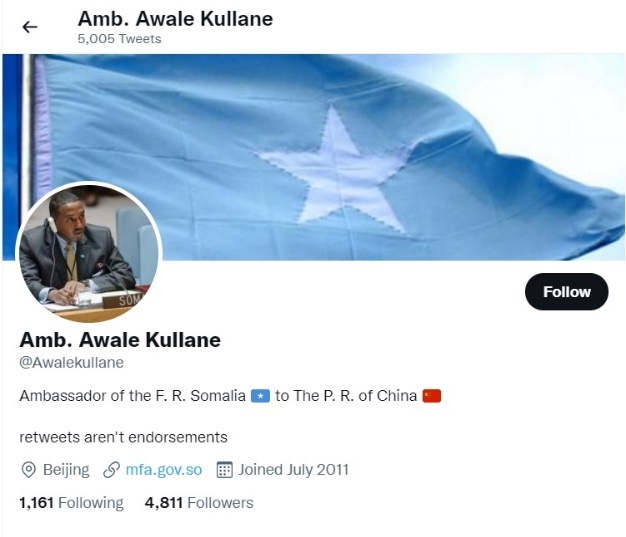 The suspect was brought up in a highly educated, moderate and political Somalian family who served the country their entire life, and it's worth noting that the family belongs to the Somalian tribe of Habar Gidar and subclan Sacad. Two prominent figures from Habar Gidar served as Prime Ministers for the country, Abdullahi Issa Mohamud and Abdiqasim Salad Hassan.
The country of Somalia is politically and religiously influenced by local power tribes and clans just as Saudi Arabia, and the two most important and powerful clans are the Habar Gedir and the Abagal, which are dominant in the capital Mogadishu.
People belonging to Habar Gidar clan joined Al-Shabab and Islamic State, terrorist organisations who exert Islamist influence over young Somalians who were radicalised and recruited by those organisations.
The world has not forgotten the atrocities of the Somalian War Lord, Mohamed Farrah Aidid, whose militias killed thousands of people in the Somalian civil war in the early 1990s. Mohamed Farrah and his militias had fought against the US forces and killed 19 US soldiers in 1992. Mohamed Farrah belonged to the same clan of Habar Gidar.
The famous Somalian Al-Qaeda affiliated Al-Shabab leader, Aden Hashi Ayro, who was killed by the US military drone in central Somalia on 1st May 2008, also belonged to the same clan, according to direct Somalian sources.
The terrorist suspect responsible for Amess' death also belonged to the same clan, and may have been influenced by those terrorist figures from his same clan/tribe such as Aden Hashi Ayro who was a prominent Al-Shabab leader till his death in 2008.
Every single Somalian, whether living in Somalia or abroad, has compulsory Islamic knowledge learned from local Mosques and a majority are very much religious, with some being easily drawn into Islamist extremism.
The UK government is looking to provide police protection to all MPs and also considering to implement a law for background screening of people who want to meet with their local MPs. This killing has further highlighted how vulnerable UK MPs are as they are not protected by the local police, while attacks continue. There are still vivid memories of the Labour Party's Helen Joanne Cox, who was attacked and killed by a right wing terrorist in July 2016. Labour MP Stephen Timms survived a knife attack by an Islamist terrorist in 2010.
The list of deadly attacks on British MPs has been steadily growing over the decades, and taking measures such as police protection have yet to be addressed. The British people are raising questions that if Parliament members aren't safe against a tiny group of religiously and politically motivated terrorists, how can the nation be safe?
Noor Dahri is the Executive Director of Islamic Theology of Counter Terrorism (ITCT) in London and can be reached on twitter: @dahrinoor2.