by Meenu Katariya
Hospitals can be extremely spooky and downright terrifying at times. We've all heard of scary ghost stories from hospitals, but not many of us have seen or witnessed anything in reality.
A spooky video has emerged from a hospital in Chandigarh where an empty wheelchair can be seen gliding across hospital premises during night.
The incident reportedly happened at the Post-Graduate Institute of Medical Education and Research, Chandigarh. And the spooky video has led to speculations among staff that the wheelchair was moved by a ghost.
In the video, the empty wheelchair which was parked in a corner started moving eerily on its own. It moved to a significant distance, crossing a ramp and steering around a pillar.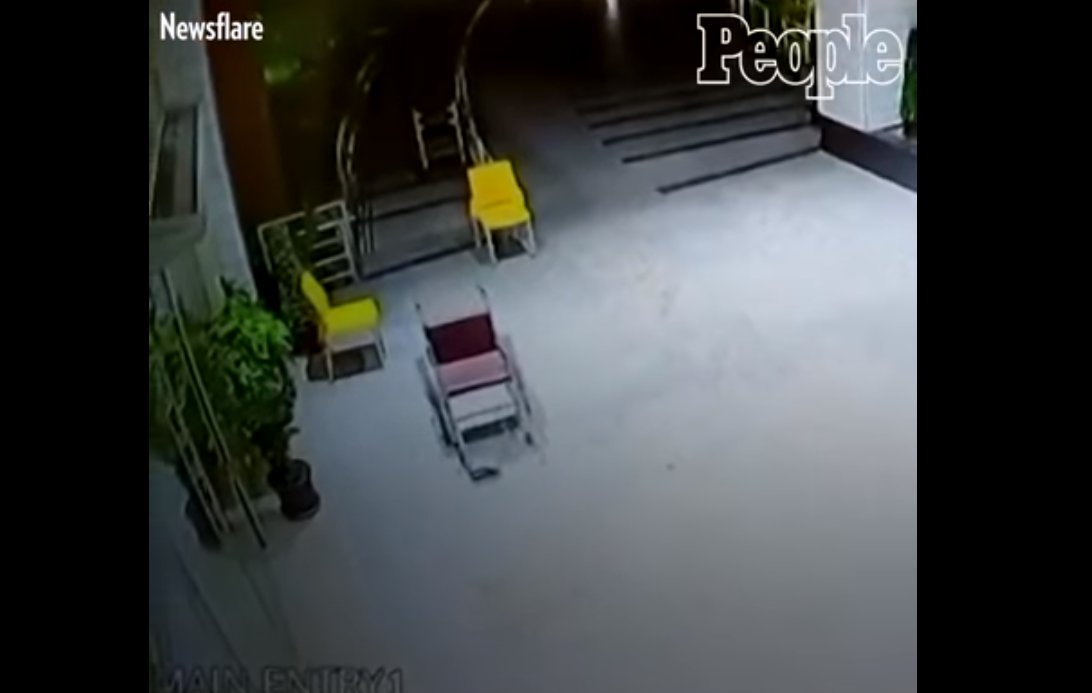 One of the security guards who was also seen in the CCTV footage said that the wheelchair moved because of the wind. Talking to the Daily Mail, he said:
"One of us had gone for the rounds and another was inside. I came out to drink water and I saw the wheelchair moving on its own. It was just wind nothing else. I was also feeling very cold."
Another hospital staff also said that "it rolled on the smooth floor and went out. It was just wind and not any ghost".
Article first published on ScoopWhoop.