Auranzeb Zabi was cooking rice at a friend's house on Wednesday when he heard angry shouting outside, looked out the window and saw a mob of Sri Lankan men carrying iron bars.
A day after the Islamic State claimed responsibility for suicide bombings that killed more than 350 people, Muslims in some areas of Sri Lanka were facing a rising backlash.
The mob surrounded the house. Mr. Zabi, a Pakistani refugee who has lived in Sri Lanka for two years, said he grabbed his two children, dashed into the yard and scampered over two walls before reaching an army checkpoint.
There the mob caught up with him, he said, and delivered a harsh beating, begging the soldiers to let them kill him. Hours later, Mr. Zabi still looked terrified.
"When you face 100 people," he said, and then his voice slipped and he couldn't finish the sentence. His eyes hardened.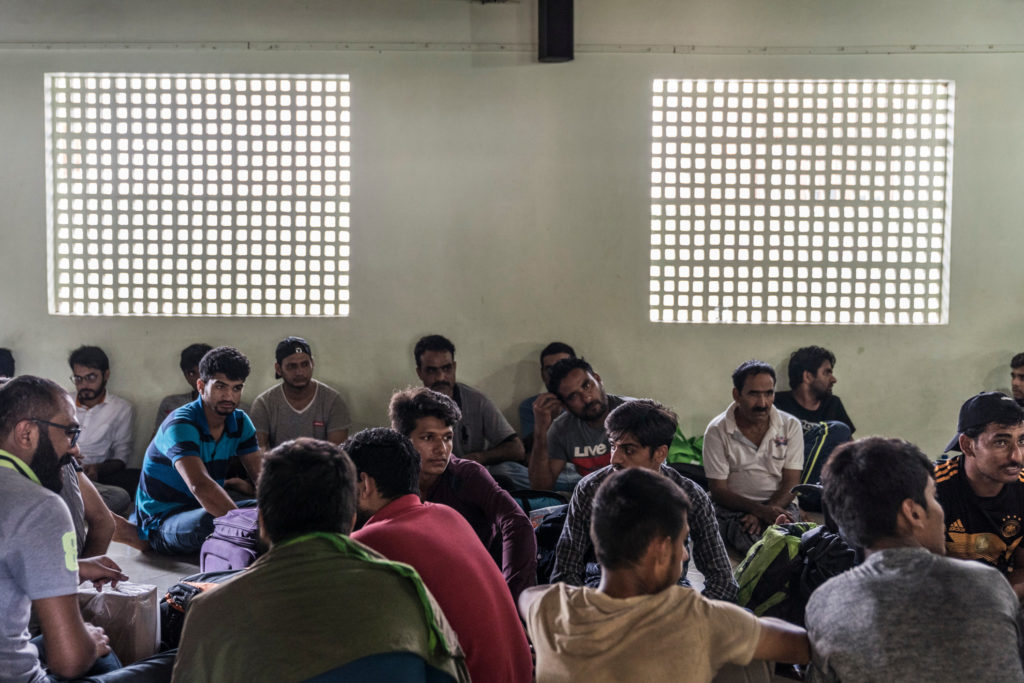 "They even beat my kids," he said.
In the town of Negombo, where an attack on a church during Easter services killed more than 100 people, gangs of Christian men moved from house to house, smashing windows, breaking down doors, dragging people into the streets, punching them in the face and then threatening to kill them, dozens of residents said. No deaths were reported, but many Muslims fear it is only a matter of time.
If one of the bombers' goals in slaughtering hundreds of innocent men, women and children at hotels and churches on Easter Sunday was to stir new religious hatred in Sri Lanka, that may now be happening in some areas.
Despite pleas for calm from religious leaders of all faiths, tensions are rising and fear is traveling across this island nation like a fast-moving shadow. Many Muslims in different parts of the country say they are lying low and avoiding public places.
Until this week, Sri Lanka didn't have much history of Christian-Muslim violence. The two faiths are small minorities: The country is about 7 percent Christian, 10 percent Muslim, 13 percent Hindu and 70 percent Buddhist.
Religion was not a driving factor in Sri Lanka's decades-long civil war, in which ethnic tensions between the majority Sinhalese and minority Tamils nearly tore the country apart.
During the war years, many Muslim men rose up the ranks of the government's intelligence services because they were known for their fluency in Sri Lanka's three major languages — Sinhala, Tamil and English.
But after the civil war ended in 2009, militant Buddhism began to surge. Some observers have said it was as if powerful forces in Sri Lankan politics were looking for a new enemy to fight. Hard-line Buddhist monks targeted churches and mosques, priests and imams, often with the tacit support of the security services.
While Muslims bore the brunt of these attacks, Christians suffered, too, and the two communities were essentially on the same side. But that informal alliance was seriously challenged by Sunday's attacks, which the authorities say were carried out by Muslim extremists, primarily against Christians.
In an instant, everything changed again, said Malik Farhan, another Pakistani refugee.
"We don't feel safe anymore in Sri Lanka," he said.
Many Muslims have tried to help grieving Christians, offering food and friendship, but the outreach has been complicated. Feelings are so raw that one priest told members of a mosque to stay away from the funerals.
On Wednesday, as Christian gangs roved their neighborhood, hundreds of Pakistani Muslims including Mr. Farhan and Mr. Zabi, rushed for protection first to a police station and then to a mosque. Soldiers and police officers guarded the mosque gates and checked the identification of any visitors. Still, elders felt uneasy about the location.
By late afternoon a string of buses chugged out of the mosque with every seat filled and people packed in the aisles, instantly relocating an entire community of Muslims to a small town miles away where none had ever lived.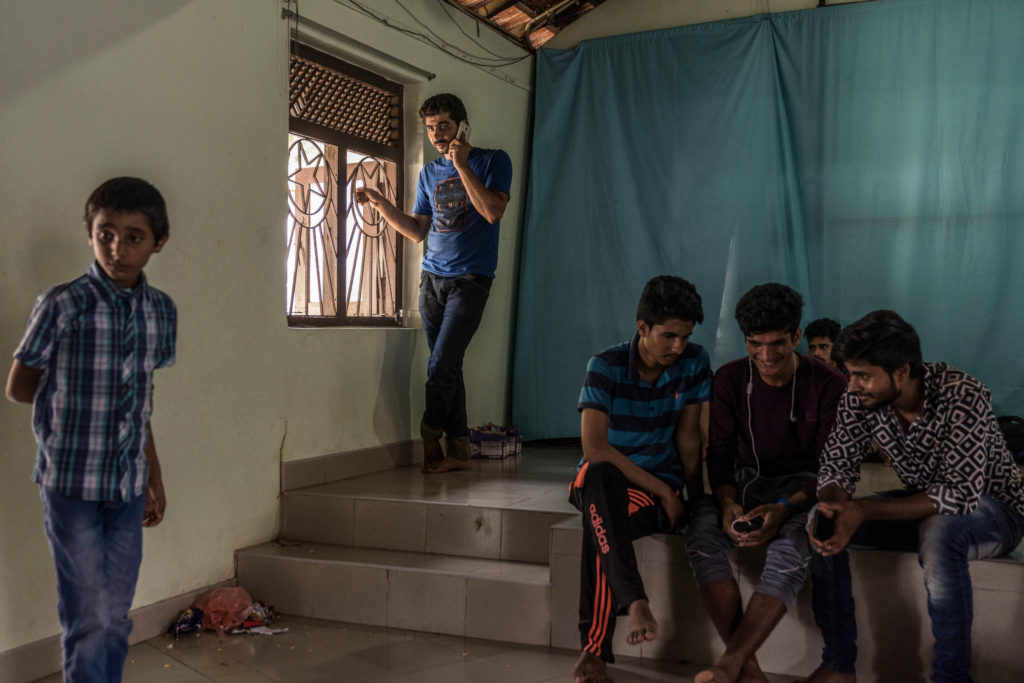 The Pakistani refugees are easy targets. They look different, speak a different language and were already on unsure footing, living in Sri Lanka as guests of the government while refugee agencies sorted out longer-term resettlement plans.
But they are hardly the only Muslims who are frightened.
About two hours away, in the town of Bandaragama, Mohamed Iqbal, a Muslim man as Sri Lankan as anyone else, winced as he looked at his shoe shop.
He had run Shoe Fashion for 15 years and the few hundred dollars it generated each month supported his wife, his three adult sons and two grandchildren. But Shoe Fashion is no more.
It was gutted by fire the night of the suicide bombings — "obviously revenge," a neighboring shopkeeper said. A rock lay on the ground that had been used to smash the lock and open the roll-top shutter. Inside, it still smelled like char.
"Our religious beliefs could not be more different from the Islamic State's," said Mr. Iqbal's son Ifaz. "But now everyone is looking at us as if we were the ones who bombed the churches."
Sri Lanka is a complicated tapestry of ethnicities and religions. Many Muslims said they have gotten used to discrimination operating in the background, even during the peaceful times.
"Say you walk into a bank and someone sees your beard,'' Mr. Ifaz said. "They might make you wait, even when they don't have to.''
In June 2014, after years of dehumanizing speech by hard-line Buddhist monks, religious bigotry exploded. Mobs of young Buddhist men attacked a Muslim neighborhood in a southern town, burning down houses, killing at least three Muslims and sending fear into just about every Muslim household in Sri Lanka.
Police officers were accused of standing by and sometimes even helping the Buddhist mobs. The Iqbal family wonders if the same is happening again.
On Wednesday, officials played down reports of violence, saying no one had been seriously hurt. The police said they were beefing up security around mosques and in Muslim neighborhoods, and trying to tamp down tensions.
"But you know," Mr. Ifaz said, "there was a curfew the night our shop was burned. Maybe the police were there."
Article first published on NewYork Times.