Breaking the societal barriers and leaping beyond the norms a Kolkatan superwoman has unleashed her professional cheffing talent to become an entrepreneur with her new booming "Home-made" chocolates business.
Owner of Rushk Chocolates India, Chef Rushdah Humaira who originally belongs to Mumbai and currently lives with her husband Khurshid Alam in Kolkata, is a professional chef specialized in Bakery and Pattiserie.
She is all set and excited to launch her unique and marvelous homemade 100% natural chocolates. The homemade chocolates come with premium packaging in three flavors (initially) Salted Caramel, Coffee, and Nuts & Raisins. The chocolates have no artificial flavors or colors and is suitable for all age groups.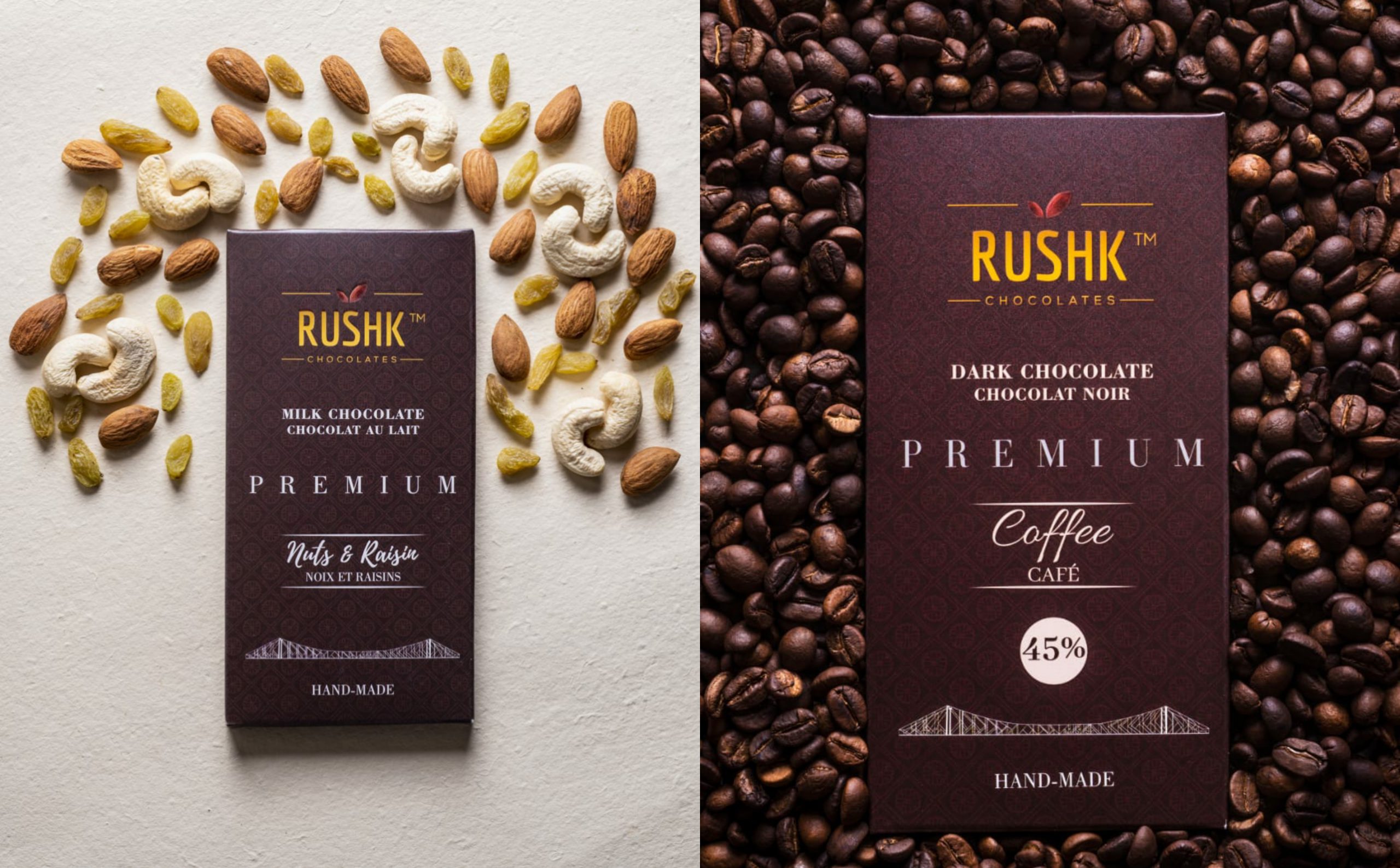 "I love chocolates, and chocolates are loved by everyone irrespective of age-bar. Infact, it has many health benefits and can be tweaked into any flavor," Humaira explained.
Initially, the products will be available in the local market and online portals, and eventually she aims to scale it up to larger departmental stores.
Besides expanding the business, Humaira and Alam hold sincere wishes to empower the needy and underprivileged women of Kolkata's ghettos who struggle endlessly to feed their children.
"I wish to hire needy women and teach them the skills. Moreover, to help them to be self-established," Chef expressed.
However, the journey has not been a cakewalk for Humaira, since every shiny suit has a patched shirt hidden behind it, Humaira too faced lots of criticisms and losses in her endeavor, however her husband Alam has stood by her thick and thin.
"Losses are always there. I can't stop walking for the fear of falling down. People would throw stones on the way and I will use them to make bridges," Chef Humaira told with optimism.
"For the society I dwell in, there's only demotivation for career-oriented women. To change the society, I need to change myself," she enthused.
"My husband is the backbone who keeps lifting me up every time I fall," she added.
Rushk Chocolates has social media appearance too, it has a Facebook page, Insta page, and a Linkedin account for people to catch up with the latest flavors and trends of the chocolate.
The saying of Mark Anthony best suits Humaira, "And one day she discovered that she was fierce and strong, and full of fire and that not even she could hold herself back because her passion burned brighter than her fears."
Humaira and her supportive husband Alam are the living example of turning dreams into reality.
Call Kakao Chocolates India for the orders: +91-9051417263.